YOUR TEXT GOES HERE.....

Place info about you or your site in this space.

The font used for the buttons is Chick. The colours I recommend are as follows:
bgcolor="#FFFFFF"
text="#000000"
link="#8C9CC6"
vlink="#BDE2F4"

The link colour is also the colour I used for the buttons.




Click on the image to download. Click HERE to get all 3.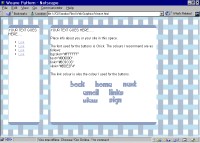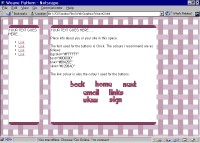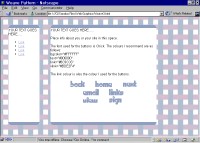 ©2000 This site was created by Lunar Graphics.